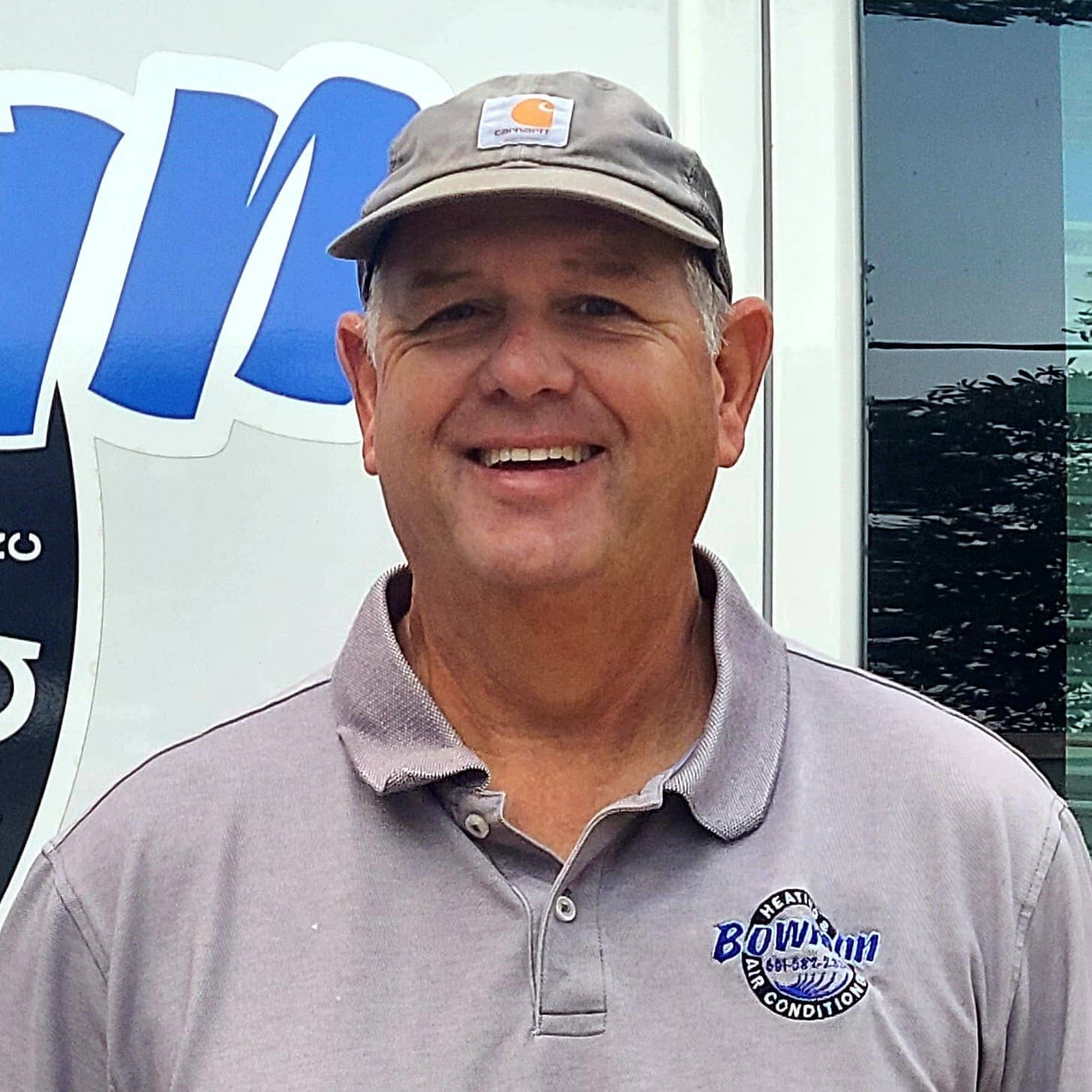 Dan Bowman
7 Reviews
Air Conditioner Repair in Hattiesburg, MS 39401
"Quickly fixed our A/C problem!"
– Brittany B.
- Brittany B.
Heat Pump Installation in Hattiesburg, MS 39403
"I interviewed several companies before selecting Bowman Heating/Air. My decision was based on cost of course, but they were competitive with others so that wasn't the single factor. What really set them apart was Dan's professional and thorough approach to the consultation. No hard sell, just good information and many questions answered. Installation was done with a considerate and careful approach to ensure it was right. Property was respected and cleaned after the work was completed. I'm very happy with my choice and I encourage anyone considering a new system to call Dan Bowman for a consultation and quote."
– Karen S.
- Karen S.
Gas Furnace Replacement in Collins, MS 39428
"The crew was here exactly on the time they said they would be. The floors were covered to protect everything (a big plus for me). They got right to work but were curteous enough to stop and answer any questions we might have. Dan had already been to our house twice to make sure everything was ready for the install. He gave us many options to check out. My husband changed in mid-air and Dan was ready for him.
Another thing that impressed me was that Dan did not just stand around and give orders; he got right into it with the crew. His son was not treated any more special that the rest of the crew. They made spending money almost enjoyable. When they got done, they checked everything out and took care of everything. They even swept the floors after they removed the covering. Between Carrier and Bowman's we were very happy with everything. We would not have a problem recommending them for any HVAC job. Margi R – Collins, MS"
– Margi R.
- Margi R.
Heat Pump Installation in Petal, MS 39465
"#6 Hensarling Road. Excellent Work. I heartily recommend."
– John B.
- John B.
Gas Furnace Repair in Petal, MS 39465
"Very prompt, curtious, very professional and knowledgeable.
Holiday weekend and we appreciate it so much."
– Michelle Saucier C.
- Michelle Saucier C.
Electric Heat Unit Replacement in Petal, MS 39465
"The replacement options and costs were presented in writing, and Mr. Bowman discussed the pros and cons of each option to me so that I understood what I was choosing and the cost. The installers were pleasant and polite. They left my house clean. I would recommend Bowman Heating and Air Conditioning for any HVAC job, and will definitely use them the next time I need HVAC service."
– Donna W.
- Donna W.
Air Conditioner Installation in Petal, MS 39465
"I love how I have always been made to feel like an important customer no matter how large or how small the problem has been. Bowman heat and air has replaced both air conditioning units in our home over the last 20 years. Dan's team is prompt, respectful, and professional from the time they answer the phone in the office to when they enter your home to diagnose the problem to fixing the issue and leaving. I will always call Bowman for service and will recommend Bowman every time."
– Cindy M.
- Cindy M.